Team
Chris Fugman and his team takes serving our clients very seriously. Together, we are committed to providing exceptional client service in all of our relationships.
If you need to schedule an appointment or request any other service, please let us know. We will respond promptly.
Meet Our Team
---
Wealth Management Advisor
Mark Schueller has been helping protect the business and financial interests of key corporate executives and their companies for more than 35 years -- some family businesses through three generations of successions, and have helped guide numerous clients through multiple management transitions.
Because your situation is unique, you shouldn't have to buy a packaged program. Mark Schueller will design a program to fit your specific objectives, whatever they may be.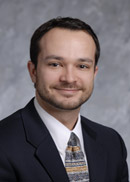 Brian M Selerski
Director of Portfolio Research and Advisory
Office 414-389-8930

Brian started his career with Northwestern Mutual in 2004. During his time with NM, his main focus and area of expertise has been in Wealth Management. Brian is Series 6,7,63 and 65 registered, and has completed his Chartered Life Underwriter (CLU®) designation, Chartered Financial Consultant (ChFC®) designation, Retirement Income Certified Professional designation (RICP®), and received a Certification in Long-Term Care (CLTC®).
How can Brian help you?
Account balances
Investment questions
Distribution Requests
Welcome referrals
Brian lives in Vernon with his wife Tracy and two young children.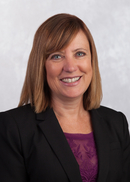 Karen Peters
Associate Financial Representative
Office 414-389-8930

Karen joined the team with Northwestern Mutual in 2017.
How can Karen help you?
Underwriting operations
Information and service to your insurance policies
Supporting our Team
Overseeing communication with our clients
Schedule appointments
Assist with day to day operations
Coordinating medical examinations for clients
Aaron C Black
Associate Wealth Management Advisor
Office 414-368-1673

Aaron began his financial career as a financial representative for Northwestern Mutual in 2013. Aaron is Series 6, 7, 26, and 63 licensed. Aaron has experience and knowledge in providing support with your wealth management goals.
How can Aaron help you?
Account Balances
Investment Questions
Distribution Requests
Welcome Referrals
Aaron met his wife Maureen while the two were attending University of Dayton School of Law in Ohio. They currently reside in Glendale with their Siberian husky and newborn daughter.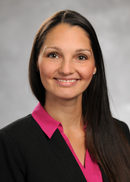 Tracy Selerski
Tracy has worked with Chris Fugman since 2012 as Marketing Director.
How can Tracy help you?
Schedule appointments

Welcome referrals & networking opportunites

RSVP to events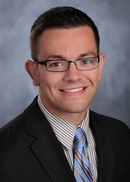 Jacob Hoffstatter
Associate Financial Representative
Office 414-368-1672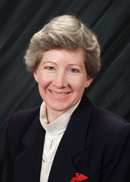 Lois E Weyers, CPA
Associate Financial Representative
Office 414-368-1675

Lois Weyers, CPA, CLU®, ChFC®, provides technical support to the office in both case design and client service. Lois has over twenty years of experience in the Insurance Industry and is responsible for coordinating client and prospect presentations, answering technical questions and serving as the main "number cruncher".
Lois can be found in the office on Monday and Tuesday mornings.
Lois is a graduate of the University of Wisconsin-Whitewater, a member of the American Wisconsin Institute of CPAs, and a member of the Society of Financial Service Professionals. Prior to entering the insurance industry, Lois spent five years as an auditor with a national accounting firm.